Summer Palace
Situated in the western outskirts of Haidian District, the Summer Palace is 15 kilometers (9.3 miles) from central Beijing. Having the largest royal park and being well preserved, it was designated, in 1960 by the State Council, as a Key Cultural Relics Protection Site of China. Containing examples of the ancient arts, it also has graceful landscapes and magnificent constructions. The Summer Palace is the archetypal Chinese garden, and is ranked amongst the most noted and classical gardens of the world. In 1998, it was listed as one of the World Heritage Sites by UNESCO.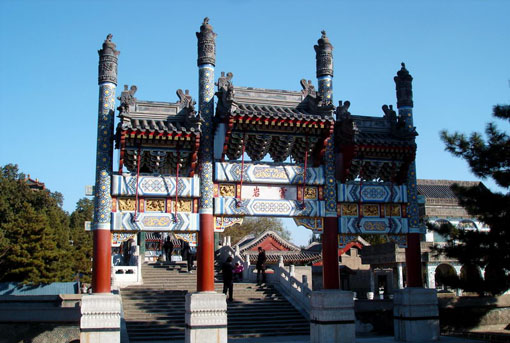 Composed mainly of Longevity Hill and Kunming Lake, The Summer Palace occupies an area of 294 hectares (726.5 acres), three quarters of which is water. Guided by nature, artists designed the gardens exquisitely so that visitors would see marvelous views and be amazed by perfect examples of refined craftwork using the finest materials.


Centered on the Tower of Buddhist Incense (Foxiangge) the Summer Palace consists of over 3,000 structures including pavilions, towers, bridges, and corridors. The Summer Palace can be divided into four parts: the court area, front-hill area, front-lake area, and rear-hill and back-lake area.