Funan River
Funan River actually refers to two rivers: the Fu and the Nan. These two rivers flow 29 miles through the Chengdu city area. The Fu River flows around the north side and towards the south. The Nan River, also called the Jin Jiang, flows towards the east. These two rivers, which play an important part in the history of Chengdu, intersect at the He Jiang Pavilion.


At the He Jiang Pavilion, you'll find a newly built music hall that frequently features performances by various symphonies. Beside the pavilion is a unique sculpture commissioned to celebrate Chengdus water heritage, which has played an important part in this citys history.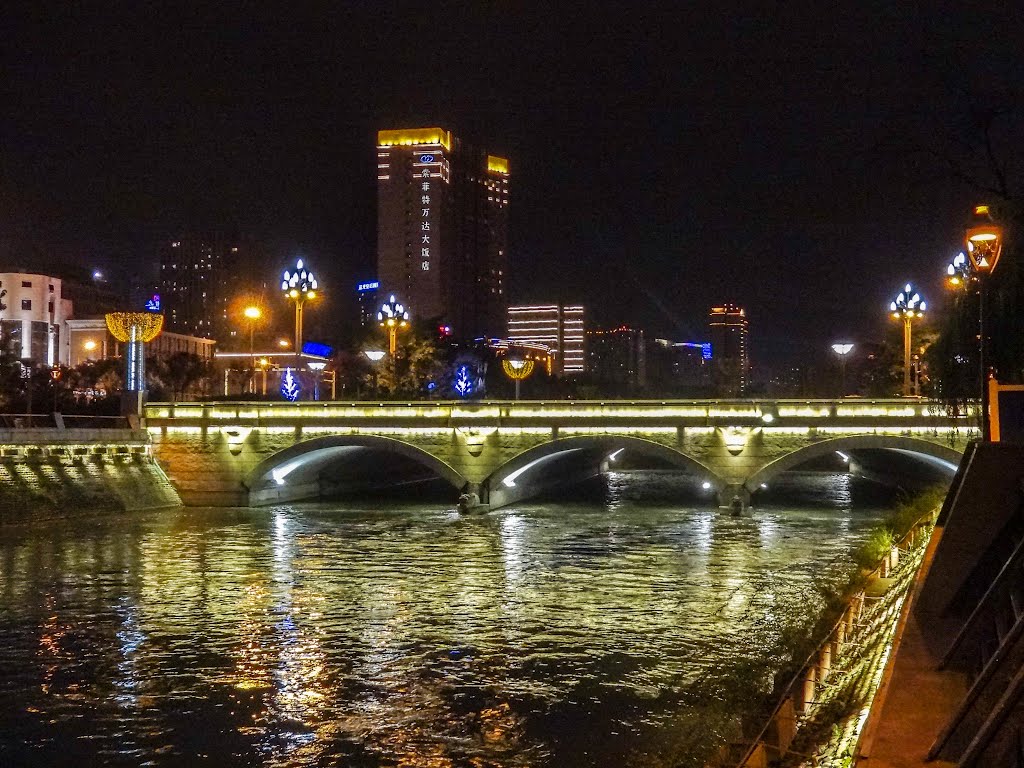 In ancient times, the Funan River, also known as the Jinjiang River, was Chengdu's city moat. In 1997, the Chengdu Municipal Government completed the harnessing of the Funan River. The river is acclaimed as a "green necklace around the neck of Chengdu".