Nanluoguxiang Lane
Nanluoguxiang Lane
Nanluoguxiang Lane is one of the oldest streets in Beijing. It is popular with a lot of tourists and expats who like the many shops, restaurants and bars. It has the reputation of being one of the oldest Hutongs in Beijing.



This street is now a favorite shopping, bar and restaurant street for tourists and expats, and some of the stores and restaurants are owned or staffed by expats. So for example, you can find authentic Indian food in a restaurant owned by real Indians, buy shirts at a t-shirt shop owned by a British man, or shop for ceramics in a store staffed by a Filipino. The shops and restaurants know how to cater to foreign tastes. Some of the places are upscale and designed for expat executives working in the area. The street is popular among young people, and it is less expensive then upscale places in Beijing like Hou Hai. So it is a more relaxed shopping and eating street popular with tourists who want to save money and with young people.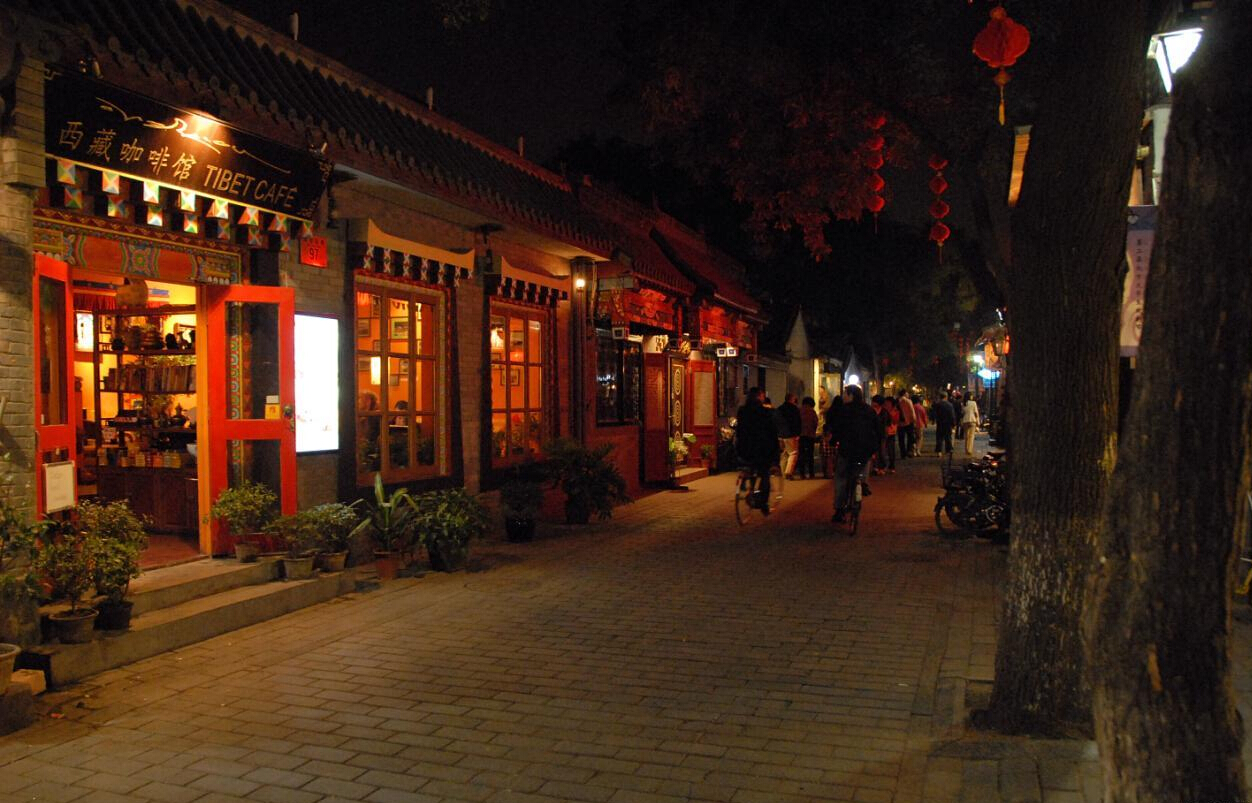 A Hutong is a Chinese street that was walled in by the residences on both sides and gated. Nanluoguxiang Lane was a Hutong that had neatly laid out straight branch Hutongs along it. Sites along it that you can see include the Royal Residence of Seng, Ke Yuan, and the Bar Street.