Mutianyu Great Wall
Mutianyu Great Wall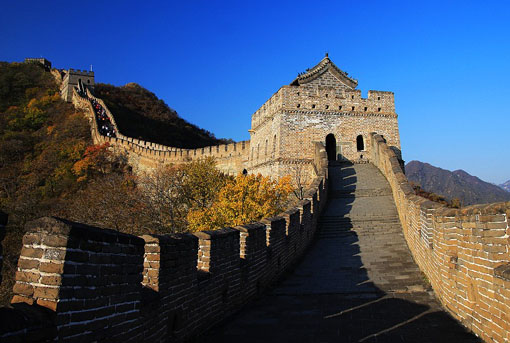 Located among the orchards and pines in the mountains to the north of Beijing, Mutianyu Great Wall was built to keep out the nomadic tribes to the north. It stands as a monument to both the strength and the weakness of the Chinese Ming Dynasty (1368-1627). Come learn, touch, and explore the history of a Wall built over 300 years ago, yet which remains largely intact as it snakes endlessly across the mountain ridgelines.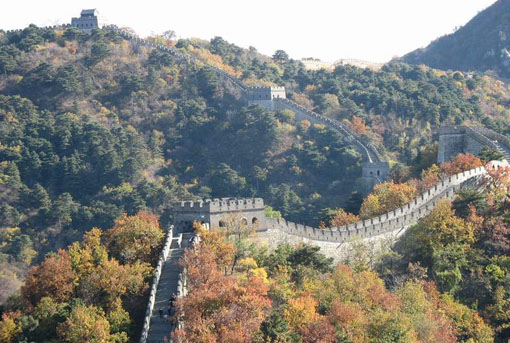 Mutianyu Great Wall has 22 watchtowers built at almost 100 meter intervals. This number of towers is much more than would be expected along the Wall, and is also highlighted by the particular form and structure unique to this section. The Zheng Guan Tai gate stands with three connected watchtowers, with the center tower rising above the flanking structures. While each tower has its own gate, the main watchtower gate is on the east side of the building, which is quite unusual.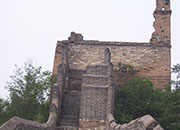 Mutianyu is a bit more rugged and slightly less crowded than the more famous Badaling. There are abundant natural springs which feed a great variety of plants and trees. Over 96% of Mutianyu is covered by trees and orchards, keeping the air fragrant with chestnut blossoms in the spring and fresh all year long.